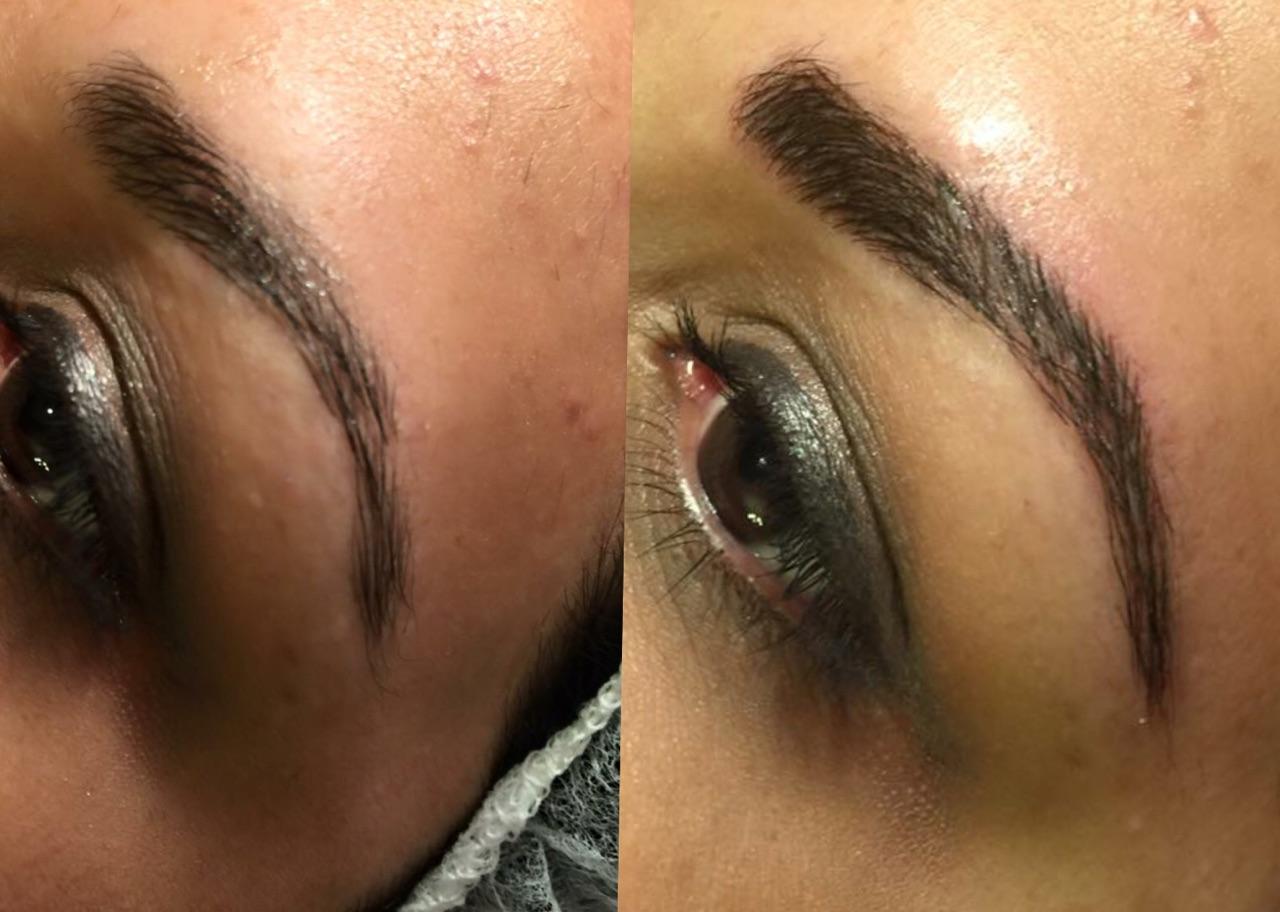 There is no doubt that eyebrows are one of the most important features on our beautiful faces! We spend so much time perfecting our look, and our eyebrow pencil definitely puts in overtime. With Microblading, you can re-define your entire appearance, from reconstruction to definition, and even fill-in any gaps you may have from over plucking. Microblading involves adding individual strokes of hair to your customization.
The beginning of our session involves drawing the shape of your eyebrows using a removable pencil, allowing you to discuss and customize your preferred look. Once this is determined, a numbing cream will be applied to the area so as to reduce any discomfort during the procedure. Once we've allowed the numbing cream time to set, the process begins. A special microblading pen is used to draw each individual stroke, creating a flawless look.
From start to finish, this process will take 2+ hours. Each customer receives a free touch-up 5-6 weeks after the first initial procedure. Each touch-up thereafter is $100.  Schedule your appointment today!